We are so excited to announce that we will be returning to Cape May this August for the Summer porch concert series at the beautiful Chalfonte Hotel on the evening of Wednesday, August 10th! We had such a blast last year hanging out with all of you awesome people who decided to join us for a couple of relaxing days in the sun- that we have put together a sweet little deal with the lovely folks at the Chalfonte Hotel to accommodate our amazing fans for a discounted rate! (See details below)
In addition, we will offer transportation (did someone say party bus?!?) for those interested! 
Timeline:
Tuesday, August 9th:
~Party bus leaves from Philadelphia :-)
~Band arrives in Cape May
Wednesday, August 10th:
~5pm-Dinner with the band at the Chalfonte 
~8pm-AJB performs for the Summer Porch Concert Series at the Chalfonte Hotel!
Thursday, August 11th:
~Beach Day!!!
~Bus leaves for home Thursday evening.
Please contact the Chalfonte directly for more information regarding details for your hotel accommodations. Mention that you are with the Alfred James Band and they will apply the discounted rate to your bill!!!! 
Their office is currently open from 9am-4pm daily.  
http://www.chalfonte.com/contact.html
Hotel Deal #1: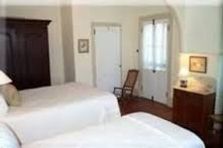 $120/One night in a landside room with one full or two twin sized beds. Shared bath across the hall.
Hotel Deal #2: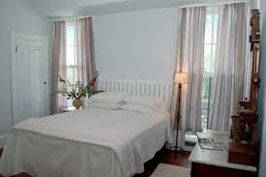 $199/One night in a standard room with a full bed and a private bath.
Please let us know if you are planning to join us for our Jersey Shore excursion and if you will be requiring a reservation on the AJB party bus :)
Alfred@alfredjamesband.com
Don't miss us- Cuz we'll miss you! 
~AJB